Sophia Smith - March 11, 2018
---
#1: Sophia Smith - March 11, 2018 Author: Annabelle,
Posted: Sun Mar 11, 2018 8:09 am


----


'Good Morning...surprise..' Sophia Smith exclaims as you walk in the kitchen. She is wearing soft, shiny, short pink satin chemise and looks stunning in it as she works to tease and please, allowing us to see her shiny which satin bikini string panties. She has stunning figure!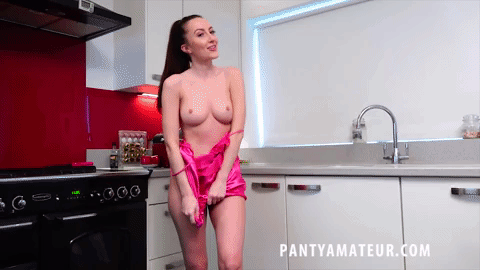 Annabelle

www.pantyamateur.com
---
#2: Re: Sophia Smith - March 11, 2018 Author: JSTROM,
Location: Baton Rouge,La
Posted: Sun Mar 11, 2018 9:34 am


----




love the panty
---
---
---